In Zimbabwe, Africa, you will find the magnificent Victoria Falls at a height of 128m.
The location is known as "The Devil's Swimming Pool".
During the months of September and December, people can swim as close as
Possible to the edge of the falls without falling over!
These falls are becoming well known amongst the "radical tourist" industry
As more and more people search for the ultimate experience.
Would you dare?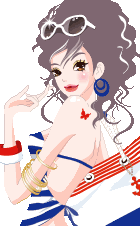 --
--
We are also on Face Book, Click on Like to jois us
FB Page:
https://www.facebook.com/pages/Hyderabad-Masti/335077553211328
FB Group:
https://www.facebook.com/groups/hydmasti/
https://groups.google.com/d/msg/hyd-masti/GO9LYiFoudM/TKqvCCq2EbMJ
---
You received this message because you are subscribed to the Google Groups "Hyderabad Masti" group.
To unsubscribe from this group and stop receiving emails from it, send an email to hyd-masti+unsubscribe@googlegroups.com.
For more options, visit
https://groups.google.com/groups/opt_out
.