SORRY THODA SA THA ,ABHi KHATAM HONE WALA HEY ,NAHI DEY SAKTi....
 
ABEY NAZAR LAGAYEGA KYA , ARAM SE PEENAY DEY , CHAL SCROLL DOWN KER...
 
 
 
 
 

 


SONE DO YAR , TANG NA KARO....

YEH MUJHE ACHA NAHI LAGTA , KHUD KHA LO...

CHAL YAR EK AUR TRY KARTA HOON , SHAYAD KOI LADKI PHANS JAEY...

AAJ MOM GHAR MEIN NAHI HEIN , AISH KARO....

ABEY KITNE DINO SEY NAHI NAHAYA , SACH BATA....

iS KO DEKH , KALA HO KAR BHI KITNA KHUSH HEY.....

KOi HUM SA HO TOH SAMNEY AEY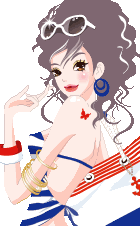 --
--
We are also on Face Book, Click on Like to jois us
FB Page:
https://www.facebook.com/pages/Hyderabad-Masti/335077553211328
FB Group:
https://www.facebook.com/groups/hydmasti/
https://groups.google.com/d/msg/hyd-masti/GO9LYiFoudM/TKqvCCq2EbMJ
---
You received this message because you are subscribed to the Google Groups "Hyderabad Masti" group.
To unsubscribe from this group and stop receiving emails from it, send an email to hyd-masti+unsubscribe@googlegroups.com.
For more options, visit
https://groups.google.com/groups/opt_out
.